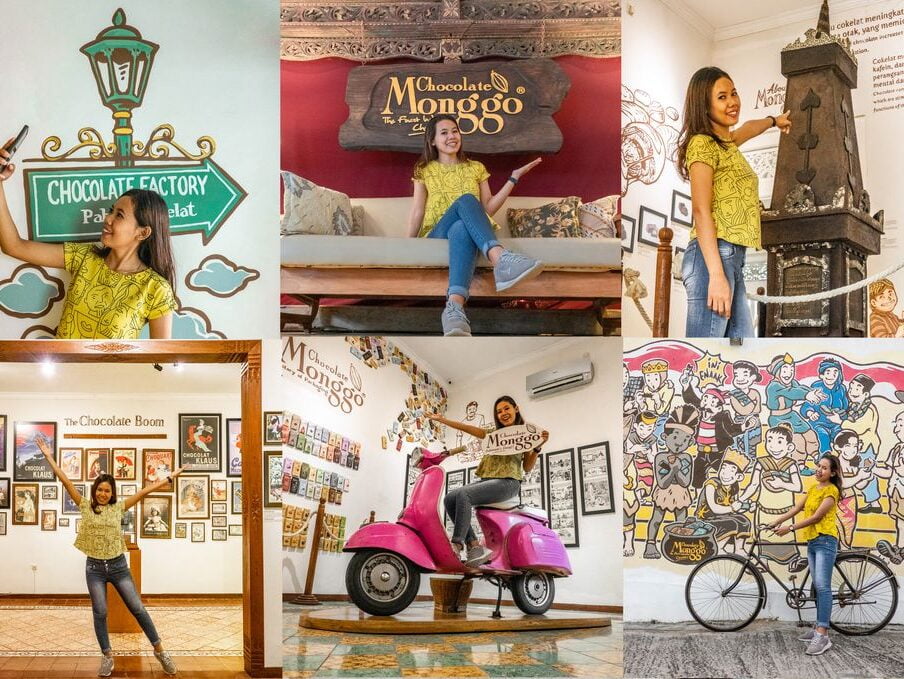 Hows time flies, and now we have arrived in December – the last month of 2020. The end of the year means holidays and the right time to gather with relatives and friends. And even the right time to give yourself a gift for having made it through the challenges throughout this year. Have you decided where you will spend the year-end holidays?
Indonesia is rich in beautiful and charming places, and Yogyakarta is one of them. There are many unique tourist spots that you can visit when you are in Yogya. Have you ever been to Bangunjiwo? Bangunjiwo is an area in Yogyakarta that can provide a special experience for you and your family. Museum Factory and Monggo Chocolate Shop, are 'must-visit' places. There you can find all information about Chocolate, try all the ingredients of Chocolate. Even become an expert by creating your own Chocolate. An extraordinary experience that you must try.
No need to worry, Monggo Museum, Factory, and Chocolate Kedai (Café) implements strict health protocols. According to recommendations from the government and WHO. By checking body temperature, providing hand sanitizers at all doors, and the requirement of masks. For the protection and vigilance of each visitor and employee of the Monggo Museum, Factory, and Chocolate Shop.